Almost everyone has a Facebook, but how many "friends" do you personally know? Do you accept friend request from strangers? Would you accept a stranger just because his/her profile picture looks Hot? We may think twice before adding someone, perhaps when we saw that there's more than 40 over mutual friends we should accept the friend request; thinking that they must be in my circle of friends, so there's no harm in adding. But had you guys met eachother? during events or you may bump into someone from your Facebook friends in the mall and the WHOlah moment strikes you. Before saying hi you just stare at the person, that familiar face I knew yet what his/her name called? 
I've had that WHOlah moments many times, I've got a weakness in remembering people names and having over 2 thousands friends on Facebook isn't helping as apprently I only have 700+ contacts on my address book hence, where did that 1K of people I knew went. Some people aren't very active on Facebook however, when bump in a mall; both of you knew you guys were friends on facebook yet… what's the name. 
So this is WHOlah!
WHOlah is a free and highly addictive iPhone game, which tests how well you know your friends by challenging players to recognize as many of their friends' profile pictures as they can in 60 seconds. In partnership with the global no 2 retailer, Carrefour Malaysia and Visa, players who successfully score high win real prizes they can share with friends, ranging from Twisties to Ferrero Rocher or even oreo! 
 The game pulls the names and profile photos of friends from Facebook and flashes them on screen with three potential names of friends. Players gain points by successfully guessing their friend's names. 
 Real prizes can only be redeemed at Carrefour Malaysia. Customers can redeem the prizes by showing the game redemption screen at the customer service counter and then making a purchase with their Visa Debit.
And I got a pack of OREO! 
Besides the mini prizes, you will unlock a variety of badges (something like foursquare badges) but depending on the playing behavior, such as "Early Riser" for playing early in the day or "Office Escape" taking a little break from work.
***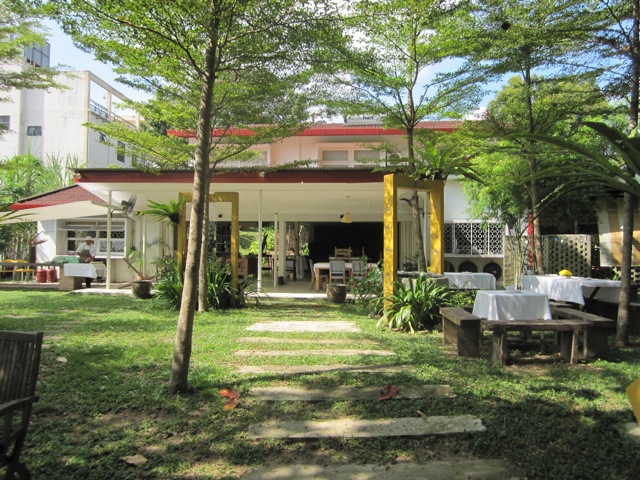 I'm one of the host of WHOlah party, join me tomorrow with the WHOlah friends and twtup night at the #WHOlah Friends #twtup! 
Under the category of FRIENDS! 
 The party will be in The Masterpiece and will start at 7pm!
WHOlah social sites
twitter.com/WHOlah
facebook.com/WHOlah
foursquare.com/WHOlah